Sipping the Scorpio Moon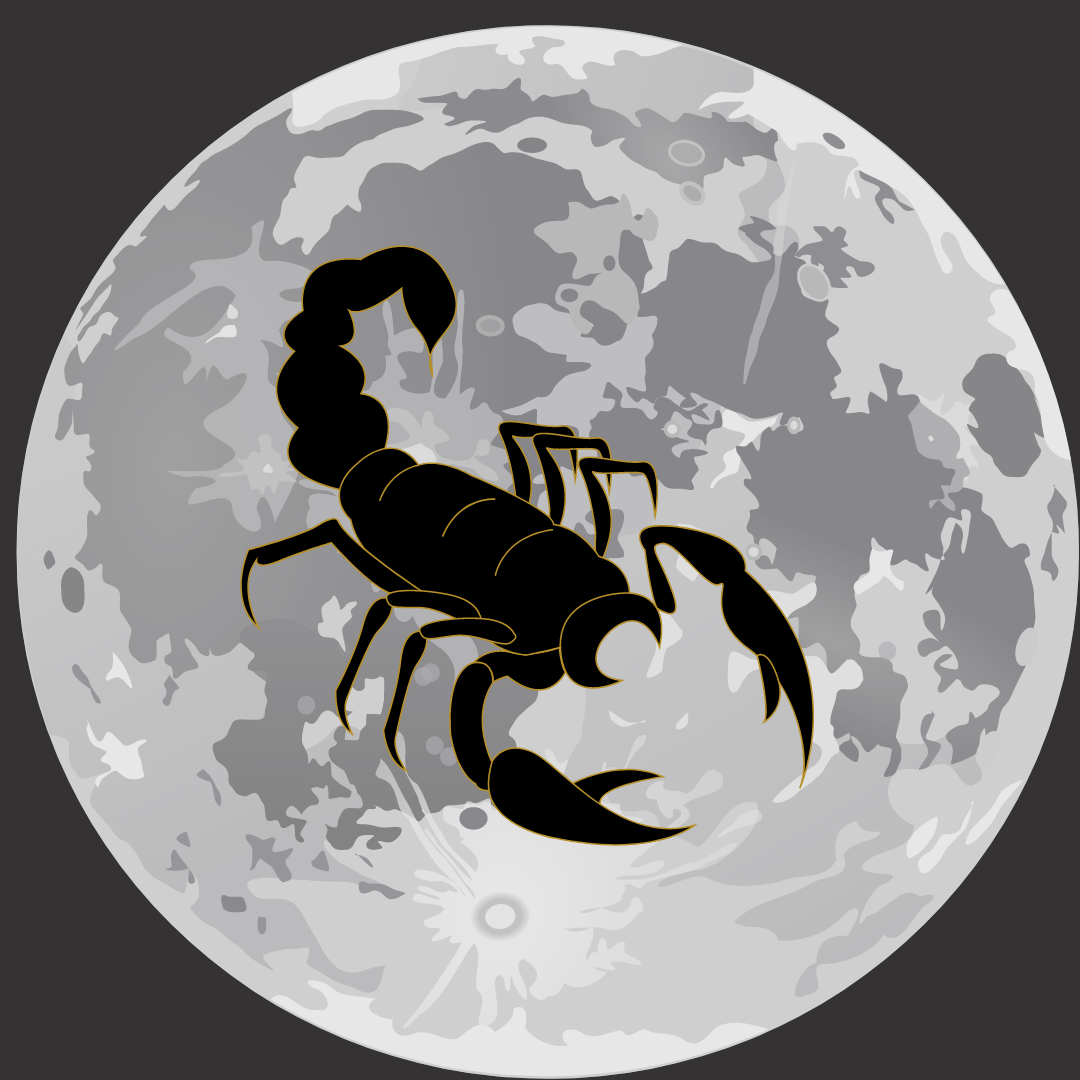 The Stinging Scorpio moon amidst luxurious, rooted Taurus season invites a reflection on the duality between stability and change, and invites us to reflect (and face) our inner truths, to release what holds us back for transformation. The moon in sensual and intense scorpio can be a time of passion, but also of truth seeking and illumination, on matters where perhaps it is time to finally reflect, or let go. It can also be an immense time for financial focus, as Taurus provides the structure and stability of wealth, while Scorpio is particularly great for business partnerships and money manifestation. So whether it be lust, power, money, truth seeking, or embracing some inner change and transformation, there's something you can focus on (and imbibe) for this coming moon!
Here are two concoctions I've prepared for you: one using ingredients aligned to Scorpio as well as the moon for a powerful, inner change concoction and for some sensuality; and another one that uses ingredients like rose, red wine, and rye whiskey, that can be a great choice for a more Spring-vibe reflection on repeating patterns, as well as owning a sense of sensuality and rejuvenation. 
Remember to always switch out ingredients that work best for you!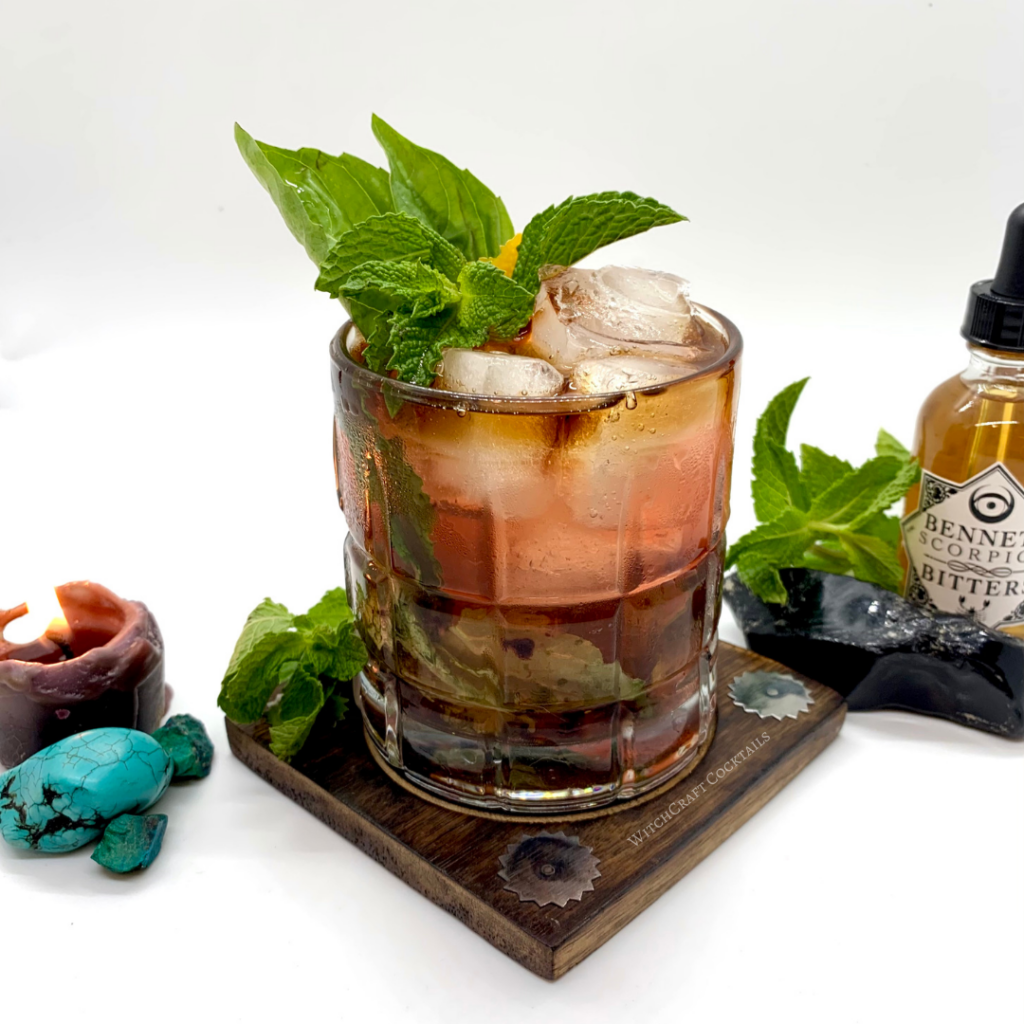 Designed specifically with the Scorpio moon in mind, this concoction pairs tantalizing and sweet ingredients like blackberry, basil, and simple syrup – with a bit of spice (ginger, these amazing Bennett Scorpion Bitters, and dark rum) to celebrate the passion, transformation, and creativity of the Scorpio Moon. With mint and triple sec for some refreshing elevating flavors added in, this is a great, juicy concoction to celebrate the dynamic energy of this moon for transitions and change.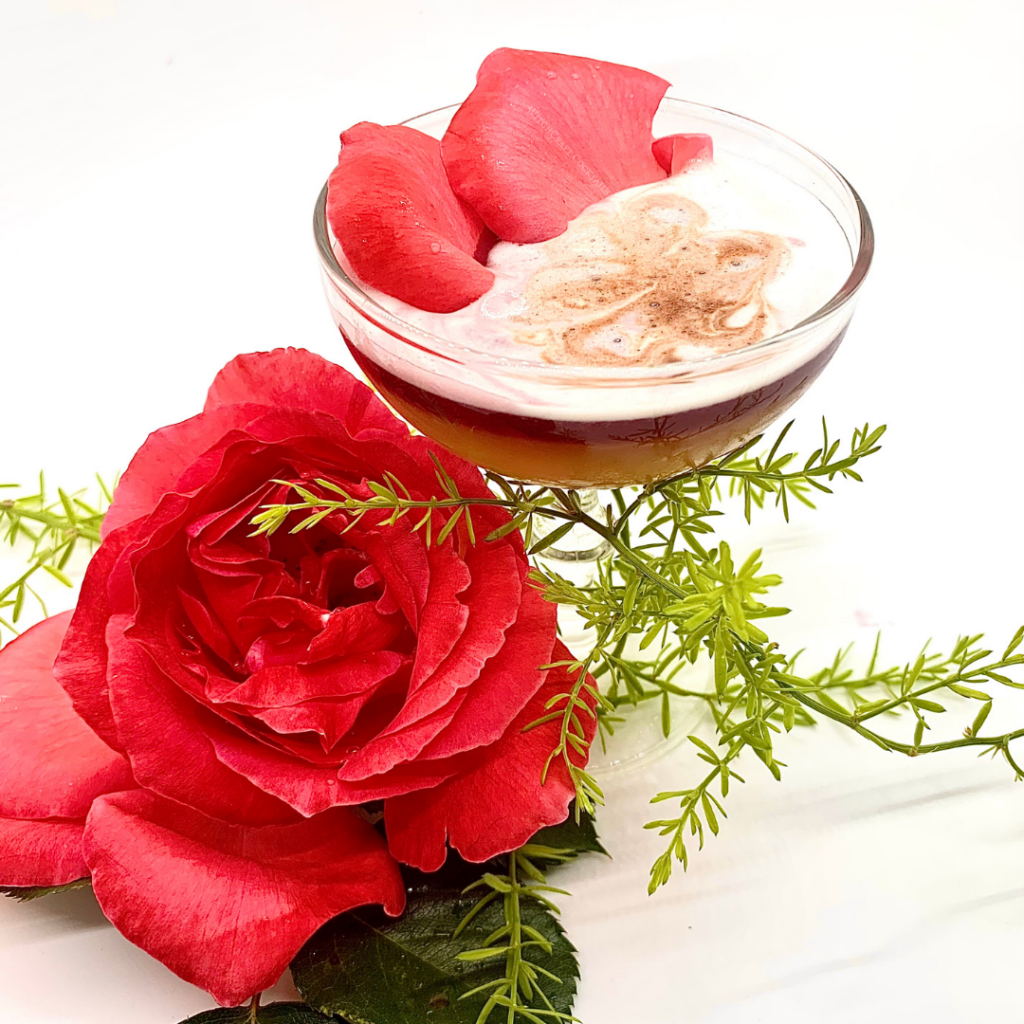 Originally crafted to celebrate tattoos, with the purification and rebirth energies of egg white, aromatic rose with grounding and lusty red wine, the Painted Lady is a perfect choice for those looking to celebrate the rebirth of spring Pink Moon with some more lunar sensual scorpio vibes and sensuality mixed in.